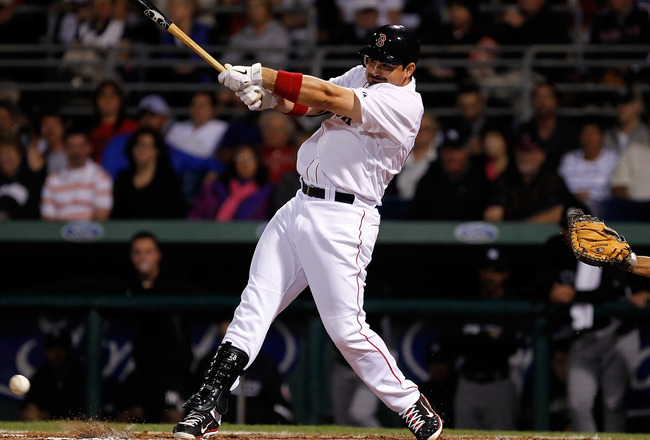 AP-FORT MYERS, Fla. -- Cody Ross hit two homers and Adrian Gonzalez connected for another of the Red Sox's five home runs in a 25-0 victory over Northeastern in their first game of a doubleheader against Boston-area college teams Saturday.
Ross had a solo shot to lead off the second inning and a grand slam in the fourth. Gonzalez hit a three-run shot in the second. Che-Hsuan Lin added a two-run homer in the fourth and Ryan Sweeney hit a three-run shot in the sixth.
Left-hander Jon Lester started for the Red Sox, giving up a hit and striking out two in two innings.
The Red Sox host Boston College in the nightcap.
Manager Bobby Valentine said the swelling in left fielder Carl Crawford's surgically repaired left wrist has gone down and he has good range of motion.
Who says we need a right fielder? What do you mean AGon hasn't hit for power since the first half of last year? This may just be the first game and sure it was against a mid major, but let's not nitpick. Lot's of great signs here with Lester and Gonzalez doing what we expect and then the pleasant surprises in Ross and Sweeney. It must have been all of that extra BP Cody has been taking.
Pete Mastors
3/03/2012 06:42:00 PM
Tweet
Edit
_________________________________________________________________________________________
« Prev Post
Next Post »