Game 35: Astros at Red Sox - Sox look to stay hot against 'Stros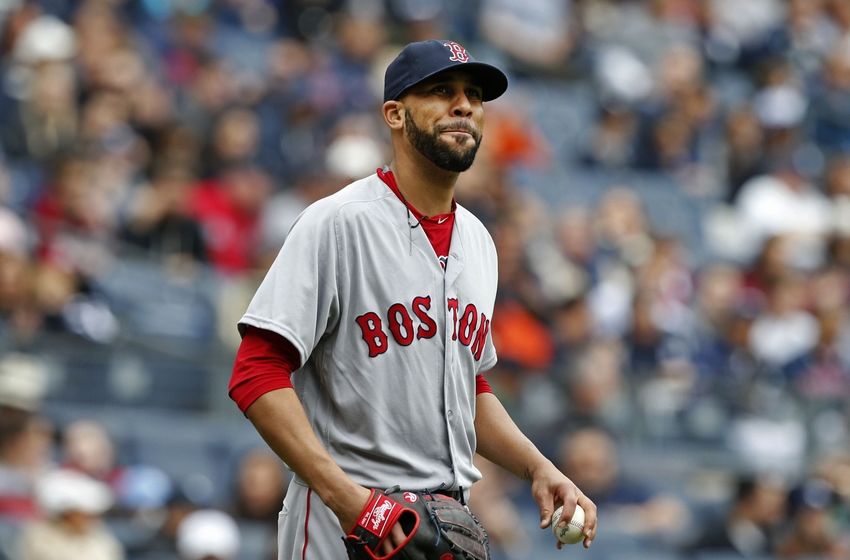 Can David Price get comfortable in a Red Sox uniform?
(Photo courtesy USA Today Sports)
Ben Whitehead
Contributing writer
Fresh off a sweep of the Oakland Athletics, the Boston Red Sox welcome Houston to Fenway Park to open a four-game set.
Boston (21-13) is currently tied with the Baltimore Orioles for first place in the AL East. Both teams are riding a four-game winning streak. The Red Sox pounded the A's for 40 runs and 48 hits over the three-game sweep. It was the first time that a team has scored at least 13 runs in three straight games since the 1999 Cleveland Indians, and the first Red Sox team to do it since at least 1912.
Looking to keep the winning ways up tonight is David Price. The Sox ace was the last pitcher to lose, giving up six runs in just 4.2 innings against the Yankees. For the season, Price is 4-1 with a 6.75 ERA and has given up five runs or more in four of his seven starts. He's given up six runs or more in three of his last four outings. If Price (and Buchholz) can get on track, this Red Sox team could be lethal.
Houston (14-21) has its ace going as well, as Dallas Keuchel gets the nod. Keuchel is coming of an impressive AL Cy Young campaign, but like Price is struggling to open the year. He's just 2-4 with a 4.70 ERA and hasn't won a game since April 15. His last start, however, was one of his stronger outings, going seven innings and allowing just two runs (both solo homers) in a no-decision against Seattle.
Here is the Red Sox lineup (first pitch 7:10 pm EDT):
1. Mookie Betts, RF
2. Dustin Pedroia, 2B
3. Xander Bogaerts, SS
4. David Ortiz, DH
5. Hanley Ramirez, 1B
6. Chris Young, LF
7. Travis Shaw, 3B
8. Christian Vazquez, C
9. Jackie Bradley Jr., CF
P David Price (4-1, 6.75 ERA)
RSL Notes
How much did Pedey help Price?
It's been well-documented that Dustin Pedroia gave Price some pitching advice based on a mechnical flaw he noticed while watching video of the lefty. Price's average fastball is down to 92 mph, well off his career average of 94.1 mph, according to Fangraphs. We'll find out tonight if the correction helps Price or if there may be a deeper issue.
Keep on keepin' on, JBJ
Stop us if we sound like a broken record, but that Jackie Bradley Jr. guy is doing some incredible things. He extended his hitting streak to 17 games with a three-run home run Wednesday night. Then added an RBI double and another home later in the game to finish 3-for-5 with six RBI. He is now slugging .610 and has raised his average a full 100 points from .222 to .322 since the streak began on April 24.
The Red Sox No. 9 spot carries the best OPS (.899) in baseball, by 126 points. Would be best of all-time, surpassing '94 Indians

#jbjeffect

— Rob Bradford (@bradfo) May 12, 2016
Native narrative
Boston outfield Chris Young is from Houston and Houston outfielder George Springer is from New England. Young has had a great career against his hometown team. He's batting .321 with 14 home runs and 52 RBI in 60 games against the Astros. This will be Springer's first appearance at Fenway Park, as he was injured when the Astros visited in both 2014 and 2015.
Numbers game
Boston is 11-3 against the Astros at Fenway and lost two of three a season ago. The Sox won the first series this season in Houston, 2-1. ... The Red Sox are 11-7 at home, while the Astros are 4-11 in road games. ... Boston's 196 runs are tied with the Cubs for the most in MLB. The next best in the American League is the Rangers with 166 runs scored. ... The Sox run differential grew to +48 and remains best in the AL. It is third overall behind the Cubs (+99) and Cardinals (+50). The Astros run differential is -15.