Red Sox agree to contract with Eduardo Nunez, pending physical
Brian Hines
Contributing Writer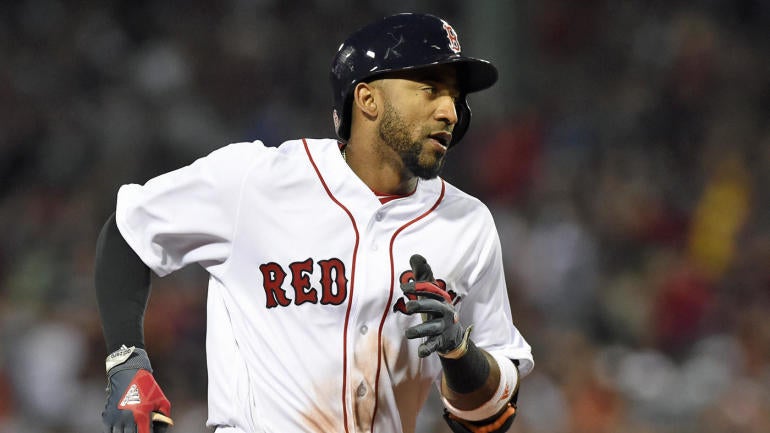 Photo Courtesy of CBSSports
The Boston Red Sox opened up Spring Training earlier this week, and infielder Eduardo Nunez will be joining them soon.
The 30-year old infielder agreed on a one-year contract with Boston, with an option for the second-year. The deal won't be signed until he completes his physical, which will be held on Friday. Nunez battled injuries during his Red Sox stint last season and was still rehabbing his knee injury as of December, so passing the physical is no guarantee.
Resigning Nunez is good news for the Red Sox infield that is full of uncertainty. Nunez will provide quality depth with the ability to start as Pedroia's return date is in question and Rafael Demers' defensive skillset is still a concern.
A right-handed bat will also help the Red Sox lineup, especially one that slashes .321/.353/.539 in the 38 games he appeared in for Boston last season. Nunez also added eight homers and 27 RBIs during that time while appearing at second-base, shortstop, third-base, left-field and right-field.
Nunez also was post a threat on the base paths, stealing 24 bases last season.